Publications

ARTERI / KidCulture / Cyprus Contemporary Art Map / MOOJAG

ARTERI - Cyprus' Arts & Creative Industries magazine

A trilingual periodical published from 2007-2012 in English, Greek and Turkish, to promote and celebrate the work of Cypriot and Cyprus based creative professionals. ARTERI was the first and only bi-communal publication, issued in all three of Cyprus' primary spoken languages.
ARTERI also produced a DVD of 'Cypriot Short Films', released with Issue 5, and hosted the Guerrilla Girls in Cyprus, in 2007 at Intercollege and TekniArt school.


Issue 1
Issue 2
Issue 3
Issue 4
Issue 5
Issue 6
Issue 7
Issue 8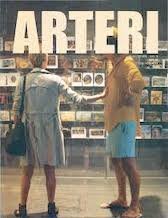 Issue 9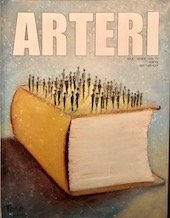 Issue 10
Issue 11
Issue 12-13
Guerrilla Girls - Politis
Guerrilla Girls - Phileleftheros
Guerrilla Girls - Cyprus Weekly
Guerrilla Girls - Simerini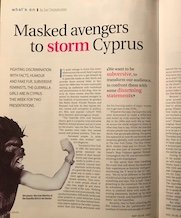 Guerrilla Girls - Cyprus Mail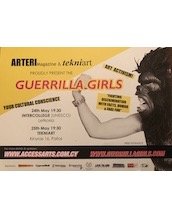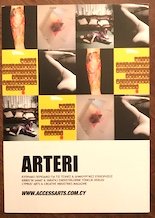 ❮ ❯





KidCulture - Cyprus' first parenting, education and eco lifestyle magazine
A quarterly publication, issued in English and Greek, distributed to schools and bookshops from 2009-2012.



In 2010, as part of the 10:10 Climate Change Campaign, KidCulture hosted a screening of the 'Age of Stupid' at the Pantheon Cinema, Lefkosia, with a live panel discussion led by Charalambos Theopemptou, Manfred Lange, Marga Jann, Loizos Papadopulos & Dave Powell. KidCulture also organised the KidCulture Expo - Cyprus' first eco family festival, in Lefkosia.




Cyprus Contemporary Art Map - Access Arts published two art maps locating the contemporary art venues and galleries across the island, 2007-2008.




Moojag and the Auticode Secret is N.E. Mcmorran's debut novel, a cli-fi adventure about identity and finding the strength to be your true self. The story reflects the author's experiences growing up undiagnosed in a neurodiverse family, and the recent journey to her autism diagnosis.
The book is published in print, digital and audio formats, by an inclusive team of autistic professionals, and illustrations by Cyprus based Japanese artist Chiaki Kamikawa.